You see, we have made life into a hideous thing, living
Life has become a battle, which is an obvious fact
Constant fight, fight, fight
And we have divorced that living from death
We separate death as something horrible
Something to be frightened about
And we say.. and to us this living which is misery
Is.. we accept, if we didn't accept this existence as misery
Then life and death are the same movement
Like love, death and living are One
One must totally die to find what love is
And to go into this question of what is death
What lies beyond death?
Whether there is reincarnation, whether there is resurrection
All that becomes rather meaningless if you don't know how to live
If the human being knows how to live in this world without conflict
Then that has quite a difference
Thursday 26th June 2014 | 2 comments | Category: Inspirational | Tags: conflict, death, Jiddu Krishnamurti, Love
I love summer nights, love how it never gets dark. So I sit under the moonlight and read. Last night I was reading about the human conditioning. Must we accept that we are conditioned or can we change? Can be free from all of it? I am Swedish, I was raised in a somewhat cold climate where peoples response can be equally cold at times. I suppose I can be an ice queen too. I am also Iranian and we tend to be hot tempered and snap at people. Here I automatically accept my conditioning which brings about conflict. I accept my conditioning brought about by my society, my family, my name, my tradition, my upbringing, religion and so on…. I have spent all my years here on earth repeating that I'm Swedish, yes a Persian Swede, I'm a woman, I'm a Leo, I am this and I am that. I have been repeating this mantra so much that naturally my brain have become mechanical, it has become narrow. It accepts my conditioning as a fact and that causes separation from others, it causes division and naturally that results in conflict. 
Three nights ago a boy got stabbed on Portobello road, a few meters away from my front door. Police told me both boys are from the council area further down, probably part of gangs. These boys, the victim and the boy who stabbed him are both affected heavily by their conditioning. Their own mantra which they have repeated to themselves, which the society is repeating for them. Can they be free from it? Can we be free from our conditioning? How long can we live in this way? Psychologists and philosophers tell us to accept the human conditioning – give time so it becomes more cultured through knowledge. Knowledge is time, because knowledge means accumulation which means time. And we accept all this because it is very convenient and comforting to have time right? I can always change later. I know I MUST change but I can always change LATER. I am unhappy but with time I will be happy. Can we be free from time? Free from image? The image we have of ourselves that prevent us to live without pain and suffering? Can we be free from our conditioning. I personally want to examine my own conditioning deeply, I want to understand whether I can be free from it. I cannot accept living within these walls I have built for myself. I don't think any of us can but some of us are too frighten to imagine that there could be something else, something different. For me this is the most important thing. More important than my job, more important than the image I am portraying to you or the world, more important then the pleasures I seek daily. My goal here is to be free of my conditioning, free from image. Only then can I have what I long for the most – my own family, my children. Yes I can have them right now and impose on them the very same conditioning but I want to see this change, for myself and for humanity. Don't you? I am sure you do. Can we change? Can we break free I wonder.
Thursday 5th June 2014 | 2 comments | Category: General | Tags: human conditioning, Jiddu Krishnamurti, mindful, Self Awareness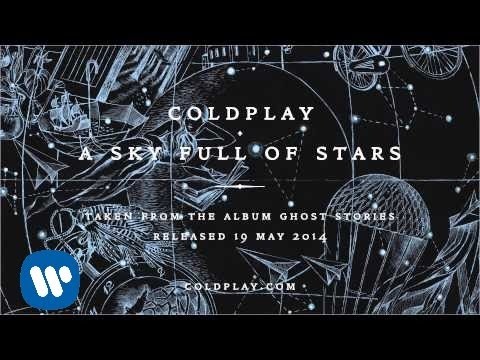 A very close friend of mine left me a voice message this morning. He described last night's party. At the end of the evening he had watched people leave the party together with their partners, those who were single had gone home with other singles and he – my amazing, my sweet, my awesome friend, walked home alone. His last sentence was: Dena, it sucks to be alone. This message is for him but also for YOU, no matter if you are in a relationship or single. Sometimes we just need to be reminded of the miracle that LOVE is, and that we are capable of loving over and over again and the magic of that. 
So do this for me please, PRESS PLAY (even if you're not a Coldplay fan)! Let the song play and I want you to remember every single time you've ever fallen in love…no don't remember how it ended, don't remember how it all went wrong, the tear or the pain and that you ended up going your separate ways. I want you to remember the absolute beginning, like a short movie I want you to re-play the opening sequence of all your love stories. Remember the butterflies in your stomach? The way he/she stood outside your door? The first date? The first kiss and the way he/she used to stroke your arms? Did he/she have a nickname for you? Can you recall their voice? Each story, each little movie, different from the other but all equally beautiful. Doesn't it feel like you're falling in love right now, falling in love with life? Now imagine this, you felt all that. You loved, your heart broke but you healed. What these stories have left behind are little scars reminding you of just that, that you loved and you will love again. I know it sucks to be alone my friend but let these memories keep you warm until you feel it all over again. I love you x
You're a sky, you're a sky full of stars
Such a heavenly view
Friday 30th May 2014 | 3 comments | Category: Love, Music | Tags: A sky full of stars, Coldplay, Love, Music
Lovelies, I am now back in London after 14 magical days spent in the sunny home city. I feel so incredibly recharged and happy, so much that everyone around me are noticing. It beautiful what a little time spent with family and friends can do for us. It's raining non-stop here in London but hopefully that will change this weekend. I need to feel the sun on my skin, I need to walk barefoot on grass, I need to eat vanilla ice cream while tanning in the park.Summer, sweet summer!
I really miss blogging but the project I mentioned in my previous post is taking up all my time. Like any other start-up it requires every free minute I have. It feels like my little baby and I love it as such. If you are curious about this baby follow us on Instagram: NUITmagazine ;)
Thursday 29th May 2014 | 4 comments | Category: Creative | Tags: dreams, summer, Travel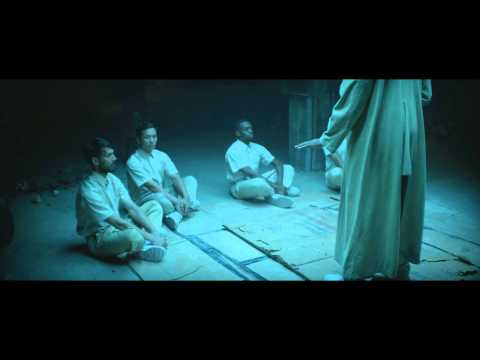 Now here's a collaboration that truly excites me. The Acid unites three continents, three incredibly talented artists and all their experiences, resulting in this magic. UK based producer and DJ Adam Freeland, Californian artist Steve Nalepa and Australian Ry X will have you feel as if you're floating in space. They are playing live in London on the 2nd June – get your ticket now and see you all there ;)
Saturday 17th May 2014 | Leave a comment | Category: Music, video | Tags: Adam Freeland, Fame, Music, Ry X, Steve Nalepa, The Acid
Lovers, sorry for the long silence. I've missed you! I have been working day and night on a massive project which could see one of my biggest dreams come true. I tend to play things safe but I've come to realise that safe will not get you anywhere. To really live you, you'll  have to take risks knowing you could fail. That's the beauty of it – failing while doing something you love still makes you a winner. I arrived in Stockholm earlier today and will be staying here for a week or so to catch up on sleep, love and most importantly what you can see on this picture – the beautiful scenery. What I need right now is some time in nature, meditating on things that need my attention. I'm so very happy to be here:)
Photo: Stockholm captured by David Alexander aka Summer Heart (check out his amazing music folks).
Friday 16th May 2014 | 5 comments | Category: Travel | Tags: Stockholm, Summer Heart, sweden, Travel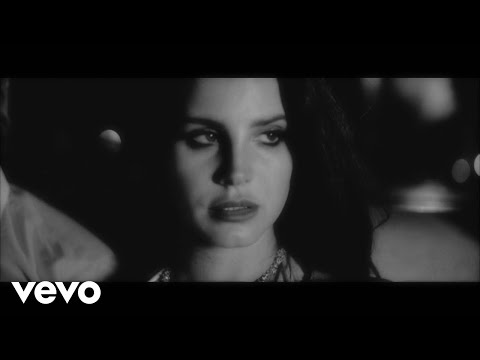 Everyone have their idols, their icons…mine is right here. I've lived thousand of life times to her album Born to Die. It's wonderful to find that her new material is just as good as her previous work.
Wednesday 7th May 2014 | 1 comment | Category: General, Music
I wake up to the smell of freshly baked scones. I turn to my side to look out of the window – dark clouds drift aimlessly and there's a promise of rain. I don't mind, it's my excuse to stay in bed for once. My body is aching, it's the kind of pain I love, It reminds me that I have a strong functioning body. I love the power I have over it – when I train harder, it gets harder. I don't mind this moody weather because I know sunnier days are ahead. My heart fills with warmth when I imagine early summer mornings in Holland Park, the time I connect with what matters the most – me and nature. I know my way around my treasured park as I know every beautiful line on my mothers face. I could close my eyes and let the trees guide me and believe me they guide me. Life has a way of teaching every single one of us what we need to know. If we are open, if we move with it, then it will work with us. If we resist what is, it will work against us. So I moved with it. Today I'm here. Really here – do you know what I mean? This right here is my life, my precious life and I am making every minute of it count. I am making my dreams come true. I am surrounded by amazing people who feel the same way. I remember a year ago exactly, he stood on my balcony and screamed Thank You. Watching him from the bed, I thought he had lost his mind. Today I stand on my balcony and scream THANK YOU!
Sunday 4th May 2014 | 6 comments | Category: Creative | Tags: balcony, creative writing, grateful, Happiness, life, London, Love
I'm really looking forward to the 10th May and Nike's We Own The Night 10K race for women. Imagine some 10 thousand women running after dark to high tempo music – it's all about having fun while getting fit. Will you be joining me on this run at Victoria Park? You can still register HERE. 
Monday 28th April 2014 | 2 comments | Category: General | Tags: 10 k run, fitness, Health, Nike, run, running, Victoria Park, We Own The Night, WOTN
Have you had the chance to try Yves Saint Laurents new Kiss & Blush? It's a double play product for lips and cheeks which makes it the perfect beauty product for us girls on the rush.  I remember when I was a little girl I used to watch my mother dab her favourite lipstick on her cheeks instead of a blusher, well this is the same idea. The air-whipped formula allows easy application and the builable colours can take you from a soft and natural look to a more intense evening look. It comes in 12 playful shades, my favourites being the Orange Fougueux and Fuchsia Desinvolte.
Sunday 27th April 2014 | 1 comment | Category: General | Tags: 2 in 1, Beauty, Fuchsia Desinvolte, Kiss & Blush, make up, Orange Fougueux, Yves Saint Laurent