Love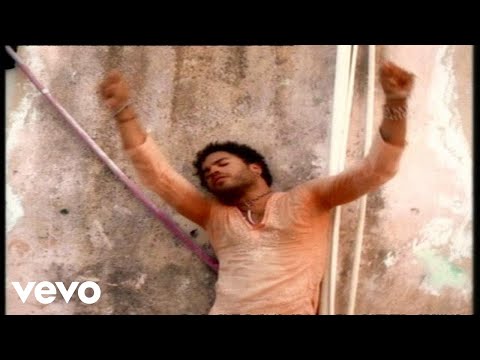 Do you realize how you make me feel when you go and put this on? I feel it, every word of it. Thank you baby!
Monday 13th May 2013 | Leave a comment | Category: Love | Tags: I belong to you, Lenny Kravitz, Love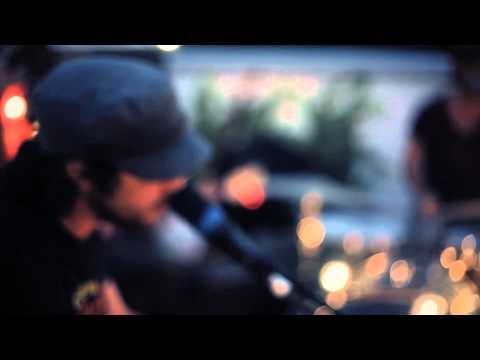 On a night like this 5 years ago, she texted the boy asking him who would be in his embrace on the night of his birthday. His reply was everything she had hoped for it to be: "Why do you always ask questions you know the answers to, it could only be one and that's you. Always you". That was the beginning of their journey. It didn't last forever as they both had wished it would, but that didn't make it any less spectacular. They loved with all of their hearts and the fought for that love with all their power. Unfortunately as we all know love is sometimes not enough. They say "the bigger the love, the harder the fall", well they weren't lying.  But tonight, 5 years on, she felt at peace with her past as she was with her present, and grateful for what they had experienced. For her 28th November of each year would mark the day someone truly special was born, someone who had given her access to every part of his soul and when she had looked into his eyes she had seen something that was just for her. Happy Birthday! I wish for you to achieve all of your dreams. Please live to the fullest and always be happy.
Wednesday 28th November 2012 | 1 comment | Category: Love
One of the most cherished books on my bookshelf. I can't get enough of his words, so happy he existed, so happy he wrote. Sí señor Neruda, Es tan corto el amor, y es tan largo el olvido.
"I no longer love her, that's certain, but how I loved her.
My voice tried to find the wind to touch her hearing.
Another's. She will be another's. Like my kisses before.
Her voide. Her bright body. Her inifinite eyes.
I no longer love her, that's certain, but maybe I love her.
Love is so short, forgetting is so long.
Because through nights like this one I held her in my arms
my sould is not satisfied that it has lost her.
Though this be the last pain that she makes me suffer
and these the last verses that I write for her. "
Thursday 23rd August 2012 | 1 comment | Category: General, Love | Tags: book, Pablo Neruda, poems, poetry, song of despair, tonight I can write the saddest lines, twenty love poems
II  had to share this with you after reading it to myself, over and over again. Love changes its shape and form, it never remains the same, but I believe a certain kind of love can live on for all eternity. I doubt I'll ever stop loving him, even the most bitter disappointments can't ruin the memory of him for me. So I look forward to living with this love that will for ever change but always remain with me
Wednesday 8th August 2012 | 1 comment | Category: General, Love | Tags: D.H.Lawrence, lies about love, poem
No matter if you have someone or if you're alone, if you celebrate Valentine's Day or if you don't, just know that  right now, right in this moment, you are loved. 14th February is not just about romantic love but about love in general. Love for our friends and family and of course that special somebody if we have found them. It's silly that we need a day to mark love but we do and no one can avoid V Day. So if you're feeling lonely just know that you're not the only one. There's millions and millions of people that are feeling exactly the same way today, wishing for it to pass and all those silly heart shaped signs that reminds them that they're alone, that they haven't found their match, to be taken down and burned. All I know is that there's someone for everyone. I'm sure of that. And we must give love to receive love… It's our duty here in life, our purpose.
I love to know how you're spending today, how you are feeling and what you are thinking. I'm at work all day and after that we are going to Frontline club where my special someone's documentary is screening.
Tuesday 14th February 2012 | 15 comments | Category: Love | Tags: 14th february, Love, Valentine's day

If you think it long and mad,
the wind of banners
that passes through my life,
and you decide
to leave me at the shore
of the heart where I have roots,
remember
that on that day,
at that hour,
I shall lift my arms
and my roots will set off
to seek another land.
(Pablo Neruda)
Monday 9th May 2011 | 4 comments | Category: Love
Tuesday 5th October 2010 | 3 comments | Category: Love, Music | Tags: Bruno Mars, Just the way you are, Music, video
As you all know by now, Pablo Neruda is my favorite poet. I was 14 when I discovered him and have been reading and loving his work ever since. I truly recommend you watch the movie IL POSTINO, this fictional movie brings to life Neruda's poems.
Wednesday 24th March 2010 | 15 comments | Category: Love | Tags: Pablo Neruda, Sonnet XVII
I've read so many thoughts on Valentine's day on facebook today. Some hate it and some love all the cheese that goes with it including the heart shaped balloons.
I think we should try to make our loved ones feel special every day  of the year not just on 14th february. I'm still not against Valentine celebrations, it's nice to have a reminder to how lucky we are to love. Even if you are single- you are lucky because you are capable of loving and being loved, and even if you haven't found the right person yet I am sure your life is filled with love from your friends and family.
I feel very grateful and blessed today: I have a big love in my life- I don't write about him on this blog  but he makes me very happy every single day.  I got an amazing family who I'm close to and friends that I count as part of that family.
I just had this amazing text from my mummy which brought tears to my eyes. It said: the biggest part of my heart belongs to my daughter: happy Valentine's day, we love you.
Image: Lelove
Sunday 14th February 2010 | 7 comments | Category: Love | Tags: Love, Valentine's day
I've received the most incredibly heartfelt email from my first love. We broke up almost 5 years ago and it feels amazing to still get emails like this one which said how much respects me and that he is so proud of me. He is a very special person, and a big person. Our break-up like every break up was painful….but he has always been someone I can count on. I never forget a few years back when I had a really bad fever while being in Moscow – he sat online all day to keep me company just in case I got up to use the computer.  S- you are an incredible man and I am truly happy to call you my first love. I know it's hard being friends after everything that we shared, but I truly appreciate that you are trying. You have no idea how much your faith in me means to me.
Image: le love
Tuesday 17th November 2009 | 7 comments | Category: Dena, Love | Tags: first love