On the Cover
Karlie Kloss channeling her inner Audrey Hebpurn as she poses in black & white for photographer Roe Ethridge for the latest issue of Acne Paper [#14, Autumn 2012].
Thursday 22nd November 2012 | Leave a comment | Category: On the Cover | Tags: Acne Paper, Karlie Kloss, magazine, Roe Ethridge
Mikhail Baryshnikov photographed in New York by Brigitte Lacombe for Acne Paper. This is THE most beautiful paper out there. What else did we expect? As if the team behind Acne could ever get it wrong.
Sunday 21st October 2012 | 1 comment | Category: On the Cover | Tags: Acne Paper, Birgitte Lacombe, Mikhail Baryshnikov, NY, Portraits
Loving the new look of Harper's Bazaar and it certainly helps having the stunning Gwyeneth Paltrow on the cover showing off her amazing frame. This issue will be on newsstands on February 14th.
Wednesday 1st February 2012 | 7 comments | Category: On the Cover | Tags: Anthony Vaccarello, cover, Goop, gown, Gwyneth Paltrow, Harper's bazaar, legs, March 2012, Terry Richardson.
Have you seen how gorgeous Leighton Meester looks in the ad for Vera Wang's new fragrance Lovestruck? She is still my girlcrush.
Saturday 16th July 2011 | 12 comments | Category: On the Cover, video | Tags: Blair Waldorf, Commercial, fragrance, Gossip Girl, Leighton Meester, lovestruck, NYC, Perfume, Vera Wang
Yes the full version is finally out. So what do you think?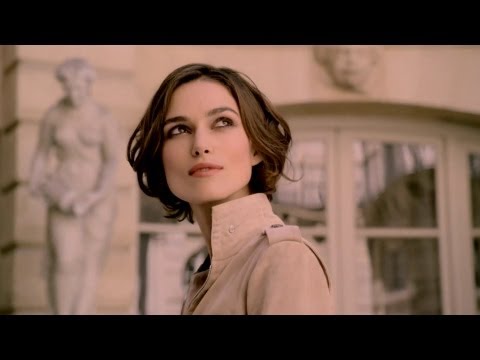 Tuesday 29th March 2011 | 8 comments | Category: On the Cover | Tags: chanel, Coco Mademoiselle, Commercial, full version, Joe Wright, Kiera Knightley
Here's a sneak peek at Chanel's new ad featuring Kiera Knightley. It's directed by Joe Wright who once again hand picked his muse to embody the playful, free-spirited character of Coco Mademoiselle. 
s
Wednesday 16th March 2011 | 6 comments | Category: Fashion, On the Cover | Tags: ad, bed, chanel, Chanel Superwoman, Coco Mademoiselle, Joe Wright, Kiera Knightley, muse, Perfume, video
I repeat- Lively is stunning but she is not Chanel.
Monday 14th March 2011 | 6 comments | Category: On the Cover | Tags: ad, Blake Lively, campaign, chanel, Gossip Girl, Karl Lagerfeld, Mademoiselle bags, muse, Serena van der Woodsen
Gisele Bündchen covers Vogue Italia December 2010 issue. Shot in black and white by Steven Meisel.
Wednesday 1st December 2010 | 10 comments | Category: On the Cover | Tags: cover, December 2010, Gisele Bündchen, Steven Meisel, Vogue Italia
You would think Naomi is my favourite model as often as I feature her but that's not the case. It's  just that she has been so damn fabulous recently. Seems like Russia and the Russian lover are having a good influence on her. She is looking better than ever and this campaign for Dennis Basso's AW/2010-11 is just amazing. But where everNaomi goes, controversy follows.  The model made it clear in PeTa's campaign in 1997 that she'd "rather go naked than wear fur" but that hasn't stopped her taking the runway wearing fur and posing for campaigns such as the Dennis Basso one seen here. Her explanation has been that she thinks the group go too far in their aggressive protests against industry figures like US Vogue editor Anna Wintour and Karl Lagerfeld. Well Ms. Campbell, you're living in Russia now, the land of fur and you wouldn't be considered a diva unless you take the Moscow streets wearing your most fabulous fur coat.
What are your thoughts? Real fur or faux fur? Personally I find fur incredibly beautiful and I admit my mother vintage mink coat is what kept me alive in Moscow. Would I go and buy a new  real fur coat? No I wouldn't. I prefer admiring it on the beautiful creature it belongs to. I would however never give myself the right to attack anyone who chooses to wear fur. It's a hard line to draw. Some people attack people who wear fur, but they are ok with eating meat.  I love to hear your view on this.
Friday 22nd October 2010 | 18 comments | Category: Fashion, On the Cover | Tags: Anna Wintour, AW 2010-11, controversy, Dennis Basso, fur, fur campaign, Karl Lagerfeld, Naomi Campbell, PeTa, Russia, Vogue
I adore this girl. I mean who doesn't? She is so beautiful- no she isn't some perfect doll faced model but she is so natural, so gorgeous and then she opens her mouth and she is so funny. I'm a big fan…and best of all is that she only get better with age.
Images: Drew Barrymore for Harpers Bazaar US October 2010
Friday 8th October 2010 | 18 comments | Category: On the Cover | Tags: Drew Barrymore, Harpers Bazaar US October 2010, magazine, On the cover