Tag: chanel
On my way to Tenerife I stopped by the duty-free shop and noticed Dior's Spring 2012 nail polishes are out. I adore both colours and must admit that this is a first for me: first time that I've chosen Dior over Chanel. Which is your favourite?
Sunday 29th January 2012 | 6 comments | Category: Beauty and Health, Nails | Tags: April 533, chanel, dior, Dior Vernis, June 539, May 635, nail polish, nails, spring 2012
I know it's been awfully quiet here on the blog but I do have a good excuse. I'm working on a new layout and that's all I can think about now days. I just want to get it done and over with so I can start fresh :)
Here's my latest obsession: Chanel's Illusion d'ombre eyeshadows. I love their beautiful shimmer and gel-like texture. I got all the shades now but my favourite one is the 83 Illusoire which is a purple metallic colour. Also I really recommend the Sublime De Chanel Mascara. It has such an amazing brush- my lashes have never looked longer or more separated.
Friday 7th October 2011 | 11 comments | Category: Nails, Reviews | Tags: 81 Fantasme, 83 Illusoire, chanel, Eyeshadow, Illusion d'ombre, mascara, SUBLIME DE CHANEL, waterproof
I have to show the adorable b-day card my talented friend Mohsen made me. I've previously shown you other cards he has made me here and here.
Saturday 13th August 2011 | 13 comments | Category: General | Tags: birthday, chanel, Mohsen, postcard
While I'm enjoying every minute of the summer, news like this make me not mind the autumn ahead. Chanel has revealed it new Autumn 2011 Illusions d'Ombres makeup collection inspired by precious metals and jewels. It includes these three amazing nail polish shades. What do you think? I'm personally lusting over Graphite which is listed as a limited edition colour. I better get myself to the Chanel counter tomorrow before it's too late.
Saturday 2nd July 2011 | 20 comments | Category: Nails | Tags: 2011, 525, 529, 531, Autumn, chanel, graphite, Illusion d'Ombres, jewels, Le Vernis, metals, nail colour, nail polish, Peridot, polish, quartz, varnish
Lovelies,
My 4 days off have officially started. Yay!!! I worked all through the weekend and have looked forward to these days off so much. I have lots of plans like catching up with different friends, going out dancing on Thursday night and hopefully fit in visit at Bicester village. Now I'm ready for dinner with my man. He is taking me to our favourite Thai place.
Jacket: Vintage, Bag: Chanel, Ring and bracelet: Syster P
Tuesday 14th June 2011 | 19 comments | Category: What I wore | Tags: Bicester village, bracelet, chanel, Jewellery, jewelry, London, ring, silk, Syster P
Monsieur Lagerfeld has indeed caught the film-making bug. Here's Part 1 and 2 of the latest short film by Karl Lagerfeld and Chanel. The Tale of a Fairy stars Lady Amanda Harlech, Kristen McMenamy, Freja Beha Erichsen, Bianca Balti, Baptiste Giabiconi and Anna Mouglalis. The film was launched to celebrate the Chanel 2012 Cruise Collection.
Monday 16th May 2011 | 4 comments | Category: Fashion, Film and Television, video | Tags: Anna Mouglalis, Baptiste Giabiconi, Bianca Balti, chanel, collection, Cruise 2012, Film, Freja Beha Erichsen, Karl Lagerfeld, Kristen McMenamy, Lady Amanda Harlech, part 1, part 2, short, The Tale of a fairy
Here's my latest obsession- ROUGE COCO SHINE. I love this new addition to the amazing Chanel lipsticks family. It has a melt-away balm texture, feels like something between a gloss and lipstick. My favourite shade is Rebelle (63). It's a nice day alternative to my Rouge Allure- Excessive.
Photos of me wearing this gorgeous color coming soon.
Wednesday 30th March 2011 | 12 comments | Category: Beauty and Health, Fashion, Reviews | Tags: 63, chanel, excessive 67, lipstick, Rebelle, red, Rouge Allure, Rouge Coco
Yes the full version is finally out. So what do you think?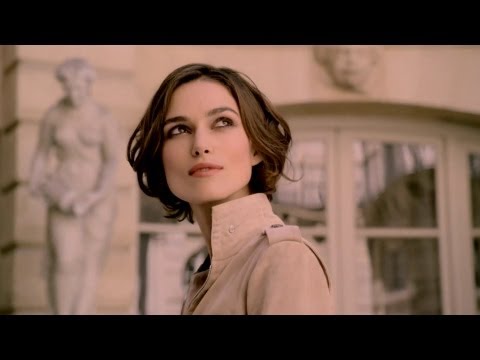 Tuesday 29th March 2011 | 8 comments | Category: On the Cover | Tags: chanel, Coco Mademoiselle, Commercial, full version, Joe Wright, Kiera Knightley
Here's a sneak peek at Chanel's new ad featuring Kiera Knightley. It's directed by Joe Wright who once again hand picked his muse to embody the playful, free-spirited character of Coco Mademoiselle. 
s
Wednesday 16th March 2011 | 6 comments | Category: Fashion, On the Cover | Tags: ad, bed, chanel, Chanel Superwoman, Coco Mademoiselle, Joe Wright, Kiera Knightley, muse, Perfume, video
I repeat- Lively is stunning but she is not Chanel.
Monday 14th March 2011 | 6 comments | Category: On the Cover | Tags: ad, Blake Lively, campaign, chanel, Gossip Girl, Karl Lagerfeld, Mademoiselle bags, muse, Serena van der Woodsen
Search this Blog
Recent Posts
Archive
Text and photos © Being Dena. All rights reserved. Design by Stuart Pinfold